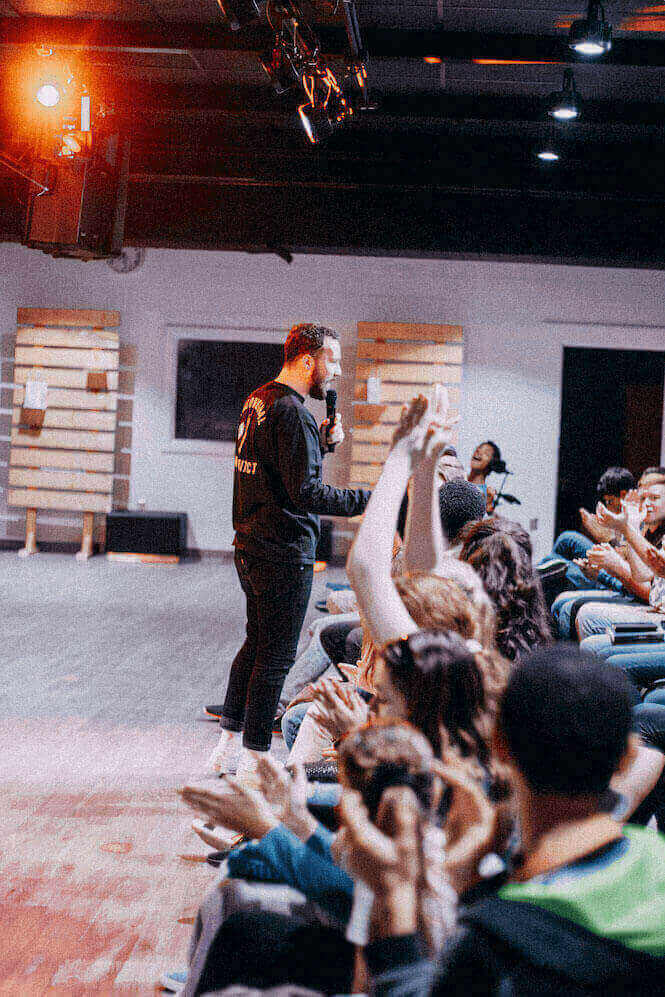 WEDNESDAY at 6:30 PM
Rock Youth is the junior high and high school ministry of The Rock Family Worship Center. Our vision is to see students saved, healed, set free, discipled, equipped, empowered, and serving. We believe Rock Youth to be the ministry of the church that is conducted for, with, and by young people that are establishing their lives to reveal how much Jesus Christ loves the world.
We believe He gave His only son Jesus to come to us and give His life up on a cross so that we live a better way. Without the hope of Jesus in our world, we are doomed to live merely repeating the mistakes and watching the effects of sin on the Earth. With the redemption that is offered to us through Jesus, we now have a way back to what God originally designed for His children. We believe it is our duty to live this God-designed life and allow Him to direct our steps so we can make things right again one life at a time.
Follow us on Instagram @rockyth.hsv
For more info, contact Pastor Christian Lake at clake@therockfwc.org