Our desire is to empower the Church to fulfill the Great Commission through building intentional relationships for generations to come. We do this by partnering with the work God is doing around the world through evangelism, equipping and empowering leaders, and compassion and relief efforts. As a church, we have worked to develop strategic partnerships with people and organizations around the world who align with the heart and vision of The Rock Family Worship Center.
5 WAYS TO PRAY FOR MISSIONS
Pray that the Lord would call, equip, and send laborers into the harvest. People must go and proclaim the gospel to the nations. Matthew 9:37-38

Pray that God would open doors of Gospel ministry to the unreached. Pray that political, cultural, physical, and spiritual barriers would be broken, and that Holy Spirit would soften the hearts of the lost to hear and receive the Word. Colossians 4:3-4

Pray for missionaries as they minister in evangelism, church planting, training of national leaders, and compassion ministries, that the Lord will empower them as they face the challenges of ministering cross-culturally. Pray that they would share the Gospel with boldness and clarity. Acts 1:8, Ephesians 6:19, Colossians 4:4

Pray that missionaries and their families would endure hardship well, display Christ in weakness, and persevere in God's calling on their lives. Pray that they would be encouraged in the midst of persecution. 1 Corinthians 1:9-11, John 15:18-25

Pray for revival in the nations. That all the peoples of the earth may know that the Lord is God and that there is no other. 1 Kings 8:60-61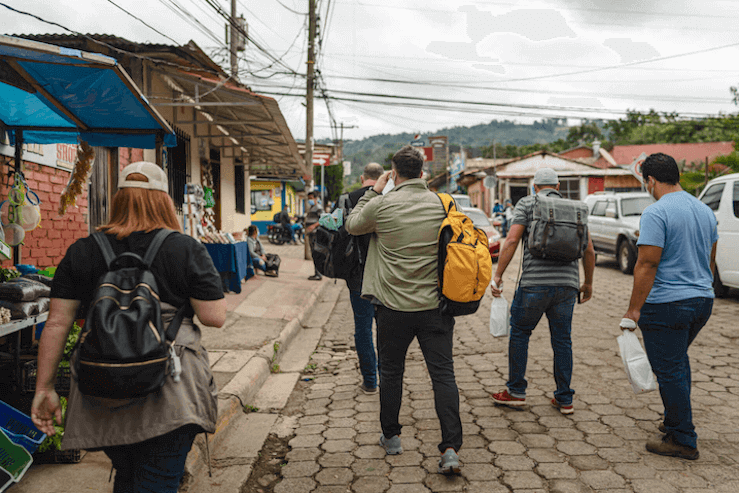 TEAM TRIPS
At The Rock, we desire to encourage and equip people to go and make disciples of all nations (Matthew 18:19), both in our neighborhood and around the world! One of the ways we practically do this is by offering Team Trips. Team Trips are usually a week-long experience where we share the love and hope of Christ with people around the world by meeting physical, spiritual, and relational needs. Our teams partner with established organizations and missionaries, coming alongside the ongoing transformation taking place, resulting in life change for those being served and in those serving!