Pastors Rusty & Leisa Nelson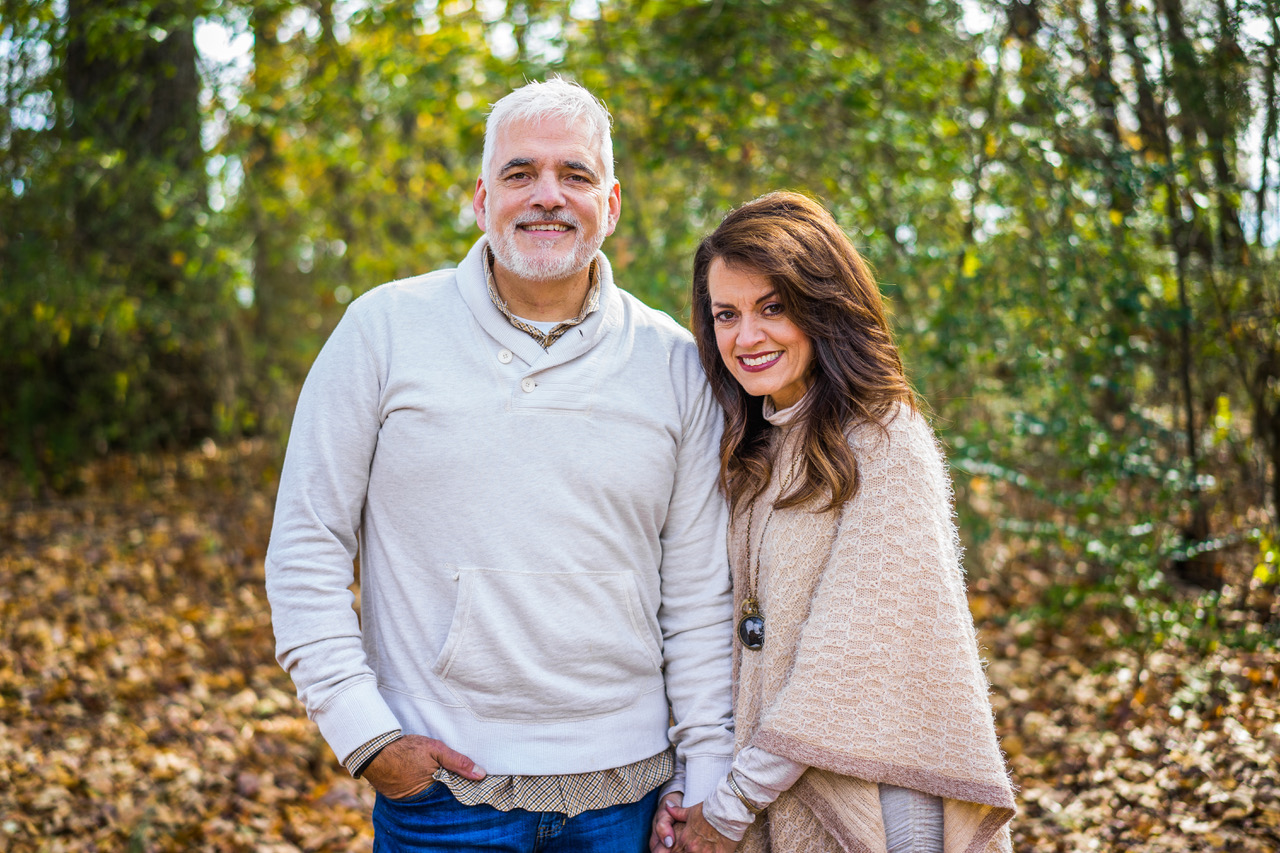 Rusty Nelson has been traveling and ministering since the age of 14. He and his wife met and married over 25 years ago while traveling with singer Karen Wheaton. Rusty and Leisa served as Youth Pastors and traveled around the country ministering at Conventions, Camps, and Outreaches for a number of years. As Worship Leaders, they were able to pour into lives around the world with songs of intimacy and freedom.
In 1992, Rusty recorded a project with Integrity Music entitled, 'Take the City,' recorded during a Mardi Gras outreach that Rusty had been leading for a number of years and reflecting his passion for Worship and Evangelism. After serving as Senior Associates and Worship Leaders at New Life Christian Fellowship in Jacksonville, Florida, Rusty and Leisa moved to Huntsville, Alabama in 1999 to plant a new multi-cultural church called The Rock Family Worship Center. Beginning with 13 people in their living room, The Rock Family Worship Center began to reach out into the community with love and compassion. The Church has grown to 5 Campuses.
Rusty and Leisa have 4 children and 4 grandchildren.
After praying and preparing for over four years, Pastors Rusty and Leisa Nelson moved to Huntsville, Alabama in March 1999, under the spiritual covering of Pastor Paul Zink and New Life Christian Fellowship in Jacksonville, Florida. In April, they began to hold Wednesday night prayer meetings in the living room of their home with approximately thirteen people.
On Sunday, May 2, 1999, they held the first service of The Rock Family Worship Center at the Hilton hotel in downtown Huntsville. One hundred and sixteen people came that first Sunday. For the next seven months, the Hilton ballroom and four smaller rooms became the home for this brand new church. During that time, Wednesday evening services were also added and more rooms were rented for children and youth ministry.
In November 1999, a local businessman in the city provided a 10,000 sq. ft. facility for the church to meet in at no charge. This four and a half month period was a vital time for stability for this new church. An Inner-city ministry was also started in a very needed area called ICU (Inner-city undertaking of Huntsville) along with another local church. The church continued to grow to around 300 and so did the need for another facility.
In April 2000, a 25,000 square foot former hotel which had become a well-known violent bar on a very busy highway called University Drive became The Rock Family Worship Center's new home. On Easter Sunday morning, after only five working days to renovate the old ballrooms for a sanctuary, The Rock Family Worship Center had its first service in their new building with over 400 in attendance. The building was in rough condition and in need great repair so most of the areas were blocked off for future renovations, but God had placed the church in the middle of neighborhoods that desperately needed a church.
The Rock Family Worship Center began to birth many different ministries and outreaches from this facility. Ministries such as: men's and women's ministry, children's ministry (Kids Quest ministry, Royal Rangers for boys, Missionettes for girls), youth ministry, college and career ministry, worship and arts ministry, seniors ministry, counseling ministry, RELEASE School of ministry training school, and many others.
On July 1, 2003, the Rock Family Worship Center moved to 2300 Memorial Parkway, located in the Heart of Huntsville. The purchase of this 70,000 sq.ft. facility has enabled the church to step into a new level of equipping and sending out people. It will allow the vision to continue in reaching out not only with a 1100 seat auditorium and much-needed classrooms, Huntsville Dream Center and Manna House Food Distribution Center.
The Rock quickly outgrew that facility as well but patiently waiting for several years before the Lord provided our current facility at 3401 Holmes Ave. In 2018, phase 1 of Renovation was complete transforming the formerly iconic Butler High School 270,000 square foot building into the new church home for The Rock. Phase 1 included a state of the art 1500 seat sanctuary, transformed classrooms into a bright and welcoming Children's ministry area, and a Performing Arts Theater for  Worship department and the community. To hear the whole story of the journey read more here…